Los Angeles Paternity Attorney
Paternity Lawyers Practicing in Los Angeles County for 20+ Years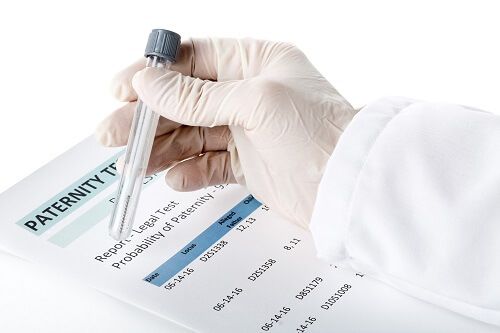 When your parental rights are on the line, you need to work with an experienced Los Angeles paternity lawyer who can handle complicated family law matters.
Does your paternity dispute involve complex issues such as assisted reproduction, surrogacy, or sperm donation? An experienced Los Angeles paternity lawyer understands how courts are making parentage determinations in light of these advancing reproductive technologies.
How Is Paternity Established in California?
Some of the ways that paternity can be established in California include:
Signing a Voluntary Declaration of Paternity under Family Code section 7570
Getting a court order
Obtaining a Judgment of Paternity in a paternity action that has been brought by the Child Support Services Department (CSSD)
When there is a legal issue over a parent-child relationship, a paternity action (or "parentage" action) can be filed by either the father or mother of a child. However, there are situations where paternity is automatically assigned.
Once a court determines the legal parents of a child, a paternity action gives the court authority or the "power" to make other important orders such as:
Presumed Parents in California
There are "presumed parents" under California law when:
A man is a child's other parent when he was married to the child's mother when the child was conceived or born
He attempted to marry the mother (even if the marriage was not valid) and the child was conceived or born during the marriage
He married the mother after the birth and agreed whether to have his name on the birth certificate or to support the child
A presumption arises under Family Code 7611(d) where a man is the father of a child if he receives the child into his home and openly holds the child out as his own
What Are the Benefits of Filing a Paternity Action?
If you are an unmarried mother or father, there are some clear benefits to establishing paternity. However, it is important to remember that once it has been established there will be a corresponding obligation to pay child support. At the same time, custody and visitation rights allow a noncustodial parent to be a part of the child's life.
Some other important benefits to consider when establishing paternity include the following:
A child's right to receive financial support from both parents
Social security and veteran's benefits for a child
Obtaining health and life insurance coverage from either parent, if applicable
Securing inheritance rights from either parent for the benefit of a child
Castellanos & Associates, APLC Is Here To Help You
Are you dealing with a paternity case? Do you need to immediately file a lawsuit to protect your parental rights in Los Angeles? Contact a Los Angeles paternity attorney from Castellanos & Associates, APLC. With over two decades of experience, our Managing Attorney Edwin J. Castellanos can offer you sound legal advice in both English and Spanish.
Need a paternity lawyer in Los Angeles to help you understand your parental rights in California? Contact us today. With affordable and dependable service, we are ready to preserve your rights!