Sally Vazquez Castellanos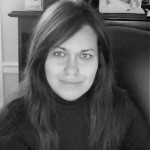 Sally was born in New York's South Bronx and is of Puerto Rican descent. Ms. Castellanos was later raised in West Nyack, New York, a Hudson River community just north of New York City. Sally has a passion for movies and all things Disney, as her father was an employee for the Walt Disney Company for over 40 years.
Education & Career Background
Ms. Castellanos attended New York University's Tisch School of the Arts to study Film and Television Production. Upon graduating from New York University, Ms. Castellanos began her career working in the entertainment industry and held a number of positions with companies such as Home Box Office, Inc., Warner Bros. Feature Animation, DMX Music, and John Blair Entertainment.
Sally later pursued her law degree at Suffolk University School of Law in Boston, Massachusetts. After relocating to Los Angeles, she completed her law degree at Pepperdine University School of Law in Malibu and obtained her Juris Doctor Degree in 1997.
After graduating from law school, Sally continued a career in entertainment working in the legal affairs division of Twentieth Century Fox Television and DMX Music, Inc. She also held a number of production office intern positions and was a script reader with production companies such as Robert Redford's Wildwood Enterprises and Wendy Finerman Productions.
Joining Castellanos & Associates, APLC
In 2000, Ms. Castellanos joined Castellanos & Associates, APLC alongside her husband and managing partner, Edwin J. Castellanos. Sally is a named shareholder in the law firm of Castellanos & Associates, APLC. Sally actively manages all aspects of the firm's online marketing and web presence. In addition, as a result of her own experience with infertility, after the birth of her two daughters, Ms. Castellanos began turning her focus in law practice to adoption and family formation law.
Today, Sally practices almost exclusively in the area of adoption, stepparent adoption, independent adoption, and adult adoption. While she devotes much of her time to raising two young daughters, she brings a unique and deeply personal perspective to our firm. Sally understands the unique challenges faced by those families exploring the process of adoption and other family building options and she limits her practice so she can provide couples the respect and attention they deserve while dealing with sensitive family formation issues.
Sally has also performed pro bono work through Public Counsel's Adoption Project. Currently, Ms. Castellanos focuses her practice to help families dealing with infertility challenges by giving them the support and respect they need on their journey towards building a family.
Sally Castellanos practices exclusively in the area of adoption and family formation law and will meet with prospective adoptive parents by appointment. Weekend appointments may be arranged in advance. Ms. Castellanos is a member of RESOLVE: The National Infertility Association and the American Society for Reproductive Medicine.
If you need assistance with a divorce, child custody or another family law concern, contact a Los Angeles family law attorney from our office today.