Los Angeles RESTRAINING ORDER ATTORNEY
We Provide Sound Counsel for Restraining Orders in Los Angeles
If you are concerned for your immediate safety, please STOP and call 911 for help now!
If you need immediate legal representation for a domestic violence matter, such as a restraining order or protective order for you and your family, please call the Los Angeles restraining order attorneys at Castellanos & Associates, APLC. We are a Los Angeles family law firm that has served families for over two decades.
OurLos Angeles family law attorneys are prepared to help you, whether you are a victim of domestic violence, or if you need help with a domestic violence defense case. Request your free, confidential case review today. Se habla Español.
Protecting You and Your Family with a Domestic Violence Restraining Order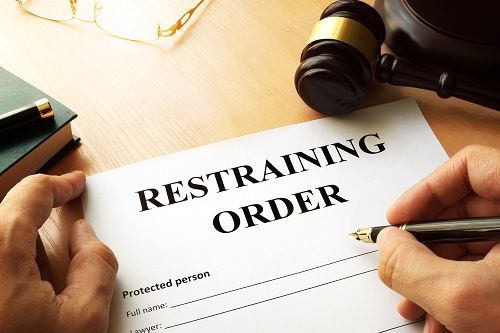 Domestic violence restraining orders are intended to help safeguard families who are victims of domestic abuse in California. This protective order is only available in certain circumstances, however. In order to get a domestic violence restraining order, the parties must have either lived together, been in a dating relationship, been married, or are registered domestic partners.
In comparison, the civil harassment restraining order is intended to protect other victims of violence or threats of violence such as a neighbor, co-worker or some other acquaintance. An experienced lawyer can help you understand your full legal options.
Domestic Violence Prevention Act (DVPA)
Under California Family Code section 6200, the Domestic Violence Prevention Act provides the authority to issue a restraining order "for the purpose of preventing a recurrence of domestic violence and ensuring a period of separation of the persons involved…."
Once a restraining order has been issued, it can:
Forbid or restrain specific acts of abuse
Exclude a person from a dwelling
Forbid or restrain other specified behavior
And so much more
With a protective order, you may be able to cut off all contact, even eliminate annoying phone calls and access to your property and personal items. When can you file for a domestic violence restraining order in Los Angeles?
Under the DVPA, abuse means one of the following:
Intentionally or recklessly causing – or attempting to cause – bodily injury
Any form of sexual assault
Causing someone to reasonably fear imminent bodily harm to themselves or to another
Contact Our Los Angeles Restraining Order Lawyers Today
If you are eligible to file for this legal protection, our family law lawyers can help you understand your rights and fully assert them. We will do our utmost to help you to a vibrant future, using all resources to get you and your family there.
If a restraining order has been taken out against you, then you need to act quickly to clear you name and defend your rights. Call our office today! We realize that a misunderstanding—or even a nasty custody case—could lead to a false accusation. You deserve skilled defense and time is of the essence.
Further reading: California Penal Code §633.6 Changes Domestic Violence Laws