Get Legal Representation for Your Family Law Matter
Call
(323) 212-5599

Today- Se Habla Español

At Castellanos & Associates, APLC, we value family—so much so that we have dedicated our practice solely to matters of family law. For over 20 years, our attorneys have been helping clients through some of the most challenging times of their lives. We could do the same for you and your family.
Protect Your Rights & Safety with Compassionate Divorce Representation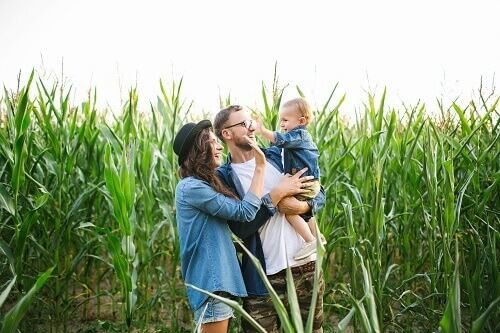 Our firm understands that very few people enter into a marriage expecting it to end in a divorce. However, you may have reached a point where staying together is not working and may even be destructive to the rest of the family and you. We recognize that divorce is both a difficult decision and a monumental transition. We can provide the compassionate legal counsel and skilled representation you deserve through this challenging time.
Unfortunately, these family law matters can be extremely volatile and problematic. Whether your crisis involves domestic violence, false accusations, or denial of parentage, legal measures must be taken immediately to protect your safety and enforce your rights.
Protecting our clients—including financially—is always our primary concern. Our team of experienced family lawyers takes pride in offering skilled representation with integrity and affordability. It is our primary focus to find the legal solution that best serves the well-being of our clients. Please don't hesitate to learn how we can assist you.
Caring for our Clients' Families
By practicing exclusively family law, we have the benefit of assisting families in both difficult and joyous occasions. At Castellanos & Associates, APLC, our attorneys are privileged to help families through the process of guardianship.
As part of our commitment to provide individualized representation, we offer the following:
50+ years of combined family law experience
Spanish-speaking services (our lead attorney is fluent)
Free, no-obligation consultation
Compassionate legal support
Affordable rates and no hidden fees
As part of our commitment to our clients, we offer professional, high-quality legal counsel at reasonable rates. It's our belief that legal services should not financially endanger the families we are trying to protect. Our firm charges for the actual time an attorney spends on your case, not a minute more. We don't believe in inflated fees for standard services, nor do we pursue unnecessary legal actions in an effort to increase our bill. You can trust us to charge honest legal fees.
For any family law concern you have, please call us today at (323) 212-5599 to schedule an appointment with a client-driven attorney.