Preparing For Your Consultation
Divorce and Family Law Attorneys in Los Angeles, California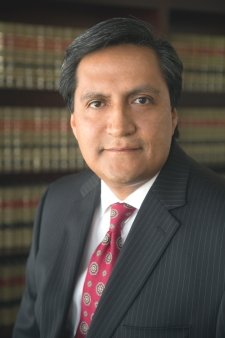 Preparing for your first meeting with a divorce attorney can be stressful. Swimming with so-called sharks when you are about to begin the divorce process contributes to the stress you experience when getting a divorce. There's no better way to deal with this issue than to prepare yourself for your initial consultation with a divorce attorney.
It's important to obtain a free consultation with a divorce lawyer who is willing to spend the time to help you understand your options. Preparing for your consultation or any case evaluation is an important step towards understanding the legal issues you are facing and will help you make informed decisions about your legal representation. If you only speak Spanish, then finding a Spanish-speaking divorce attorney in Los Angeles who speaks your language will be important to helping you understand the issues you face with any divorce, child custody, or other family law concern.
At Castellanos & Associates, APLC, we want to make sure the fit is best for attorney and client so you can achieve the best possible outcome in your divorce.
Because we want the details of your attorney consult to remain privileged and confidential, we ask that you attend the consultation alone. While we understand you may be going through a difficult time and prefer bringing someone to support you, we do ask to meet with any potential client alone while your companion waits in our waiting room.
While the attorney-client privilege is applicable to our lawyers and staff, the privilege may be lost when revealing confidential information to a third party. This is the reason behind asking you to attend your initial consultation alone. We understand that while a third party may be providing you with financial support, or will be paying your legal costs or fees, it must be understood that ethical rules prohibit us from routinely accepting inquiries or taking direction from a third party.
Additionally, every case is different but you can expect your initial consultation may last up to 60 minutes. In preparation for your consultation with one of our attorneys, we would ask you to complete the forms appropriate for your legal matter in advance of your free initial consultation.
What Should I Bring to my Initial Consultation with a Divorce Attorney?
If you are meeting with one of our family lawyers concerning a divorce, then you should at the very least review and print out the Client Questionnaire Long and Short forms located on our forms page. It would also be helpful if you would complete the Income and Expense Declaration and Schedule of Assets and Debts form(s) and bring them with you to your initial consultation. If you are not clear if you should be completing any of the specified before your consultation, please call our office for help at (323) 212-5599.
Beginning the process of completing these forms will help get you thinking about the financial aspects of your case as well as the next steps. This will also help take some of the emotional aspects out of your case as you begin to think about things in a new, more practical way. It will also help make your initial consultation with one of our divorce attorneys in Los Angeles more productive.
Important Documents to Gather for Your Lawyer in a Divorce
In addition, if you are considering divorce, you should begin the process of gathering some essential documents. This will help you prepare the financial statements and other disclosure forms typically required in the divorce process. It might also be helpful to bring some of these documents with you to your initial consultation.
Some of the most important documents to bring to your initial consultation with one of our divorce attorneys include:
Income Tax Returns. You will want to copy any completed personal, corporate, partnership, joint venture, or other income tax returns (federal, state, local), including W-2 forms, 1099′s, and K-1 forms, in your possession or control for at least the past 3 years. If possible, going back 5 years, including obtaining any amended tax returns is best.
Business Financial Statements such as a Net Worth Statement (balance sheet or list of assets and liabilities) or an Income Statement (cash flow or income and expense statement. Once again, you should make copies of these statements and return all originals to where they are typically maintained.
Income Information. You should attempt to secure current income information for yourself and your spouse. This should include payroll stubs and any other evidence you may have that would prove or establish income (for example, investment property, rental/lease agreements, dividends, interest, royalties, etc…)
Personal Property Tax Returns filed in California or anywhere else since the date of your marriage.
Banking Information for you and your spouse. All monthly banking statements, check registers, deposit slips, cancelled checks for personal and business accounts. You should also include CD (certificate of deposit) accounts, money market and retirement accounts from banking, savings and loan, credit unions, or any other institution where you and your spouse may be maintaining or have an interest in funds held there.
Loan Applications dating back at least 5 years.
Charge Account statements going back at least 5 years.
Automobile Records. Any and all financial agreements, loans, etc. for all motor vehicles during the past 5 years.
Partnership or Joint Venture Agreements since the date of the marriage.
Personal Injury Awards since the date of the marriage.
List of personal property owned before the marriage and any personal property acquired during the marriage by gift or inheritance.
The list above is not a complete list but is meant to get you started. Gathering these documents together will give you some further guidance on what other important documents you should be gathering if you considering a divorce or legal separation.
Lastly, we understand you may be overwhelmed and the last thing you want to do is fill out a bunch of forms. However, please keep in mind if you take the time to prepare and allow us to review these documents in advance of your meeting you will not be wasting valuable time in a consultation by having us look and interpret documents at the meeting rather than talking to you.
If you have additional questions about preparing for your consultation, or if you need immediate legal representation for a divorce, speak with a Los Angeles family law and divorce attorney from Castellanos & Associates, APLC today at (323) 212-5599. Don't hesitate! We look forward to helping you.