Los Angeles Adoption Attorney
Considering an Adoption? Let Castellanos & Associates, APLC Guide You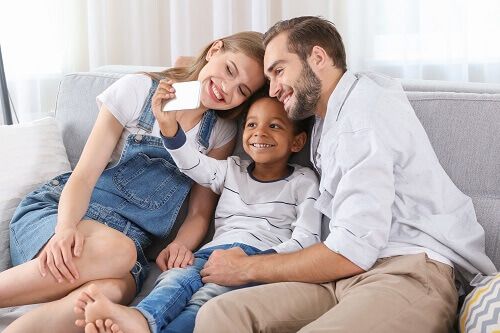 Adoption is an exciting time in a family's life and, with the help of knowledgeable and experienced family law attorneys, the process can be smoothly completed by all parties involved. Whether you are adopting a family member, pursuing it after a long journey through infertility, or blending two families together, it is a lengthy but beautiful and emotional process.
According to California law, an adult who is at least 10 years older than the child can adopt. As stated in California Family Code Section 8601(b), the court "has discretion to grant an adoption without regard to the age of the child and the prospective adoptive parent or parents, provided the prospective adoptive parent(s) is a stepparent, sibling, aunt, uncle, or first cousin or, if that person is married, by that person and his or her spouse, and the court finds the adoption is in the best interest of the child."
A lawyer at Castellanos & Associates, APLC can help you complete the adoption process in California. Call today to start the legal process! Se habla español.
Build Your Family Through Adoption
In California, there are several different forms of adoption, including:
Agency adoption
Adult adoption
Independent adoption
Indian child adoption under the provisions of the Indian Child Welfare Act of 1978
The majority of adoptions occur through the independent adoption procedure, but no matter what procedure is chosen, the necessary steps involved will be determined by the method chosen. No matter what, our skilled and compassionate adoption attorneys are sensitive to your unique experiences and family situation, and our Los Angeles family law firm can guide you through every step of the legal process.
Ready to Answer Your Adoption Questions
With more than 50 years of combined experience in family law, our attorneys are ready to answer your questions. One of our knowledgeable Los Angeles adoption lawyers can sit down with you to discuss the details and will help you develop a plan to make the process as enjoyable as possible.
Contact us to schedule a free case consultation today!