High Court to Hear ICWA Adoption Case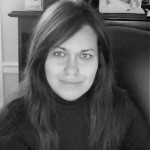 The U.S. Supreme Court is going to hear a case involving the right of non-Native parents to adopt a Native American child. In order for the Court to make its decision, the Court will have to examine and interpret the Indian Child Welfare Act of 1978 (more commonly referred to as "ICWA").
Either way, the decision is a difficult one for any Court to make in the matter of Adoptive Couple v Baby Girl. At issue is whether 3-year-old "Baby Veronica" will stay in Oklahoma with her biological father, or if she will go back to South Carolina to be returned to a couple that had been attempting to adopt her.
This case began in 2009 when Veronica was born in Oklahoma to unwed biological parents. The biological father and Cherokee Nation citizen, Dusten Brown, was serving in Operation Iraqi Freedom and was unaware the biological mother had put the baby up for adoption until later in the adoption process.
Attempting to adopt the child were the prospective adoptive parents and non-Natives, Matt and Melanie Capobianco, from James Island, South Carolina. The Capobianco's had cared for Veronica from birth until December 31, 2011, the date the Capobianco's turned Veronica over to Brown after he won custody of her in a South Carolina court. The Cherokee Nation intervened in the adoption citing Veronica's Cherokee heritage and ICWA.
The Capobianco's appealed the matter to the South Carolina Supreme Court, which heard the case during a closed hearing in April. On July 26, the court upheld a lower court ruling, weighing for the first time state adoption law against the Federal provisions of ICWA.
In a 3-2 decision, the court said the act confers custodial preference to the child's father stating, "Where an Indian Child's best interests are at stake, our inquiry into that child's best interests must also account for his or her status as an Indian." The court further stated, "Baby Girl, as an Indian child, has a strong interest in retaining ties to her cultural heritage."
Simply put, the court in South Carolina had ruled that ICWA and its provisions trump state law. Following that decision, the U.S. Supreme Court made the decision to hear the case.
Our Los Angeles adoption attorneys will keep an eye on this emotional case, and we certainly look forward to receiving some of your comments regarding this case.